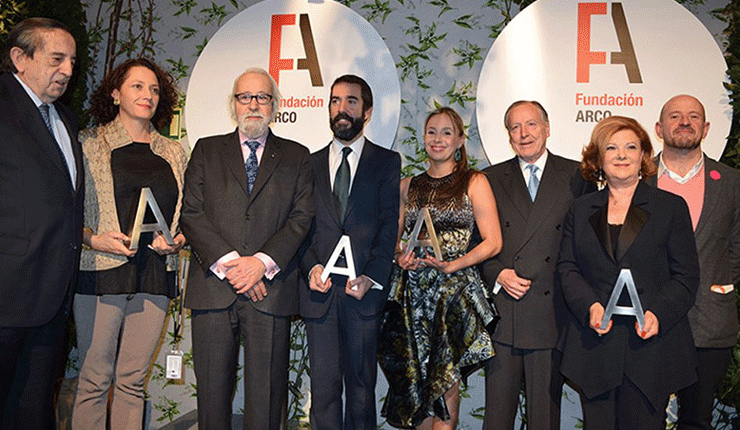 A TRIBUTE TO CELIA SREDNI DE BIRBRAGHER AT PINTA MIAMI 2018

Pinta Miami 2018 is one of the most relevant and important fairs in the international and contemporary art scene. This year, it pays tribute to to Colombian director, researcher, critic, and patron of the arts Celia Sredni de Birbragher.
A graduate of The University of The Andes with a degree in Fine Arts, Celia has been recognized for the commitment and dedication she has shown throughout her career with contemporary Latin American art; first, as ArtNexus editor and writer and later, as the creator of that organization's foundation. A woman without borders, her passion has earned her numerous awards and has helped propagate the projects of emerging artists worldwide.
Highlighting the contributions Ms. Sredni Birbragher has made during her forty year career is more than a pleasure for Pinta - it is a duty. Our team is proud to offer a space to one of the most outstanding collectors in the world of contemporary art.
A figure in the guise and stature of Gertrude Stein, this Colombian patron of the arts has contributed - and is contributing - to the production and visualization of projects by artists from across the region. Her presence not only honors those of us who are part of this new edition of Pinta Miami, but also all those who have the pleasure of contemplating her enormous labor.
WELCOME to Pinta Miami 2018!


Social Networks
FB: https://www.facebook.com/PintaArtFair/
Instagram: http://www.instagram.com/pintamiami/
For more information
info@pintamiami.com
www.pintamiami.com